I am delighted to participate in SA Law's initiative in setting up its Christmas Food Bank. We hope that the Food contributed by our staff and clients will be used by our supporting charities in St Albans to enable everyone to enjoy Christmas.
In West Herts the culture of volunteering is just as strong. Last week Community Action Dacorum of which I am Chair and Volunteer Centre Dacorum jointly held their AGMs at the Civic Centre in Hemel Hempstead. The occasion marked the start of a three year contract funded by Dacorum Borough Council for the two charities to collaborate in supporting charities and the voluntary sector in Hemel Hempstead, Berkhamsted, Kings Langley, Tring and surrounding villages. There are over 500 voluntary groups registered with these two organisations.
Rotary in Berkhamsted is working hard within this volunteering network to raise funds for the community through the annual Fireworks Party and Half Marathon and also joins with the Lions Club's Santa's Sleigh.
I had a great time in the streets of Adeyfield last week with Hemel Hempstead Rotary Club's new Sleigh on its inaugural outing. The funds raised will go to local charities including Dacorum Community Trust and Dacorum Emergency Night Shelter (DENS). We will be covering other parts of Hemel Hempstead in the next few weeks and Santa will also appear on Christmas Eve in the town centre.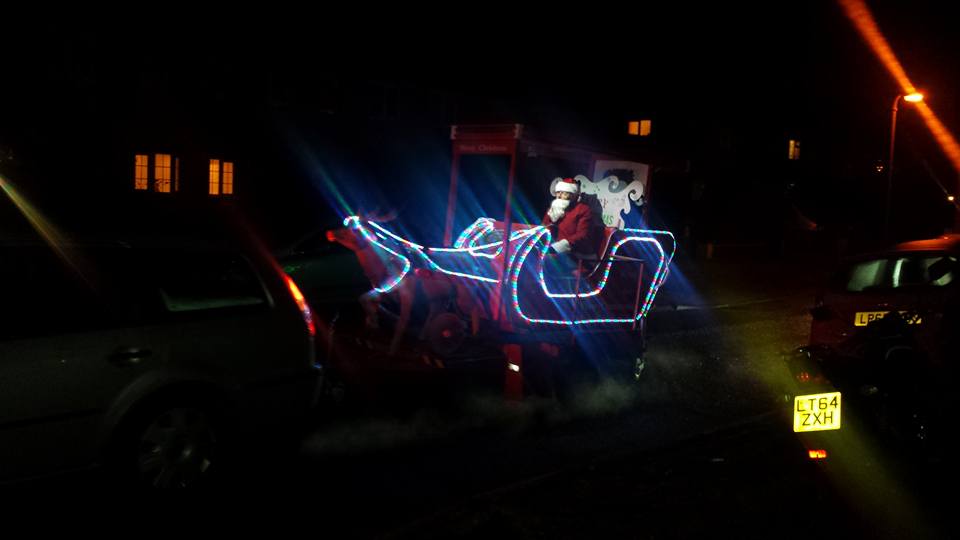 CSR is celebrated every year at a Christmas lunch hosted jointly by Connect Dacorum and Dacorum Community Trust. This year's lunch is at Pendley Manor where the local businesses, including SA Law, and charities will be represented.