It was great working with the team from SA Law at the HR forums in St Albans and London recently. It is always inspiring to see so many HR professionals hungry for even more knowledge. We covered a whistle stop tour into three of my favourite communications tools and techniques.
Applied NLP (Neuro Linguistic Programming applied to business), different communication styles using Insights Discovery and tapping into personal motivations with Motivational Maps.
Below are a few more resources that will help you to identify other people's colour energy preferences and a guide to the type of approach you might choose to take when coaching them.

So here is a reminder of the four different personality style preferences: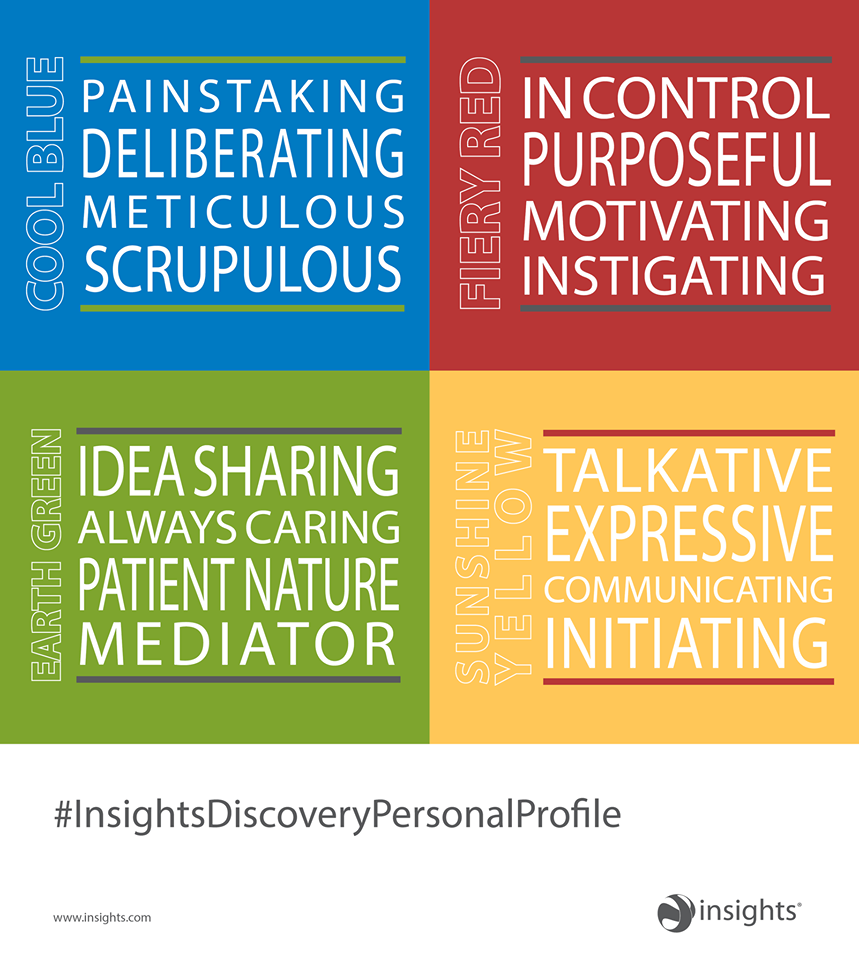 You can use people's email styles to help you identify people's preferences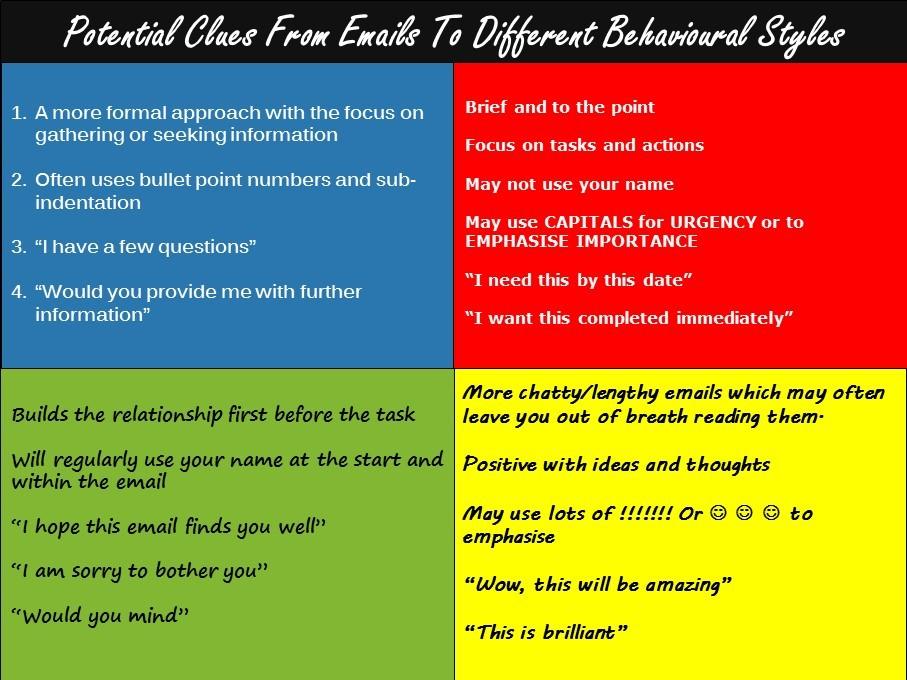 Then when it comes to coaching them you could experiment using these suggested coaching questions by colour energy preference.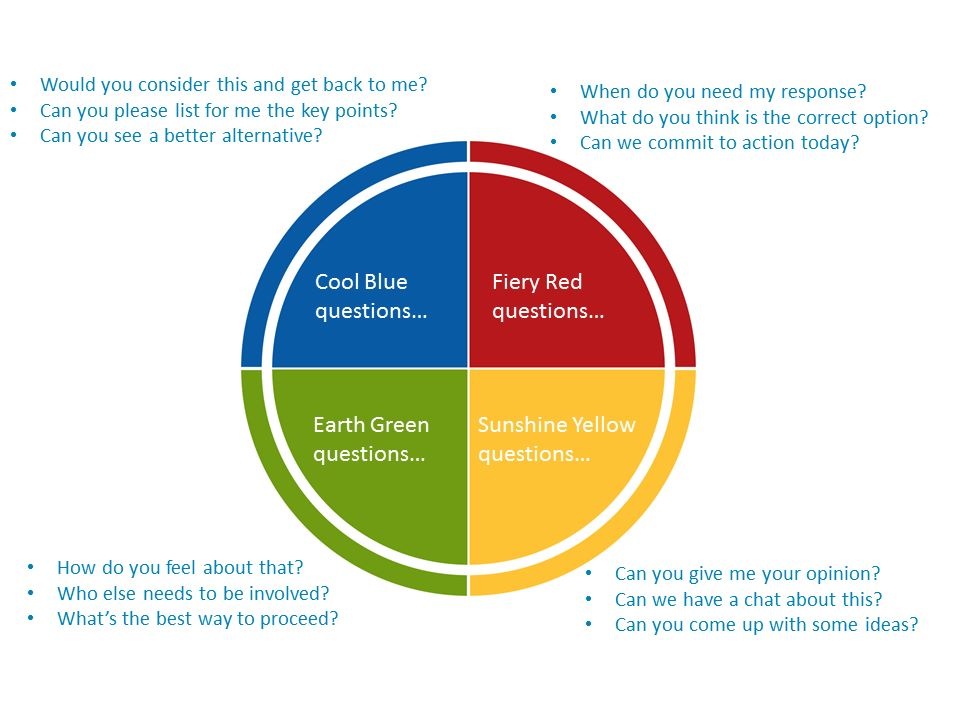 Remember if it isn't working - change and do anything differently. Then you'll gain "feedback" on whether it is working or not and you can adapt accordingly. Hence the people with the greatest flexibility will be the most successful communicators.
If you would like to know more about how to use these approaches to improve the performance of your business please do get in touch.